If you are interested in buying a car that is new (or nearly new), there is a good chance that it will be covered by a warranty (of some kind) and possibly a service plan or maintenance plan (or balance thereof). These protect owners against unforeseen failures (and associated repair costs), but there are subtle differences between them.
A few years ago, motor management product company MotorHappy conducted a survey in which they discovered that 85% of South African motorists rate their understanding of their vehicles' after-sales plans as 2 out of 10 (one being defined as no understanding and ten being highly understood). It's staggering to think that out of 900 motorists, 50% didn't know which plans their cars had or were unsure of what kind of after-sales support those aforementioned plans provided. And that statistic applies across the spectrum: it is not limited to gender, province or race.
With that in mind, it is clear that we need to familiarise ourselves with what it is we are signing up for.
What is a warranty?
Charl Grobler, manager of marketing and product planning at Suzuki South Africa, describes a warranty in an easy-to-understand way. He says: "A warranty is a manufacturer's promise that the machine they're selling you won't give you problems, and they'll cover it if it does…in other words, it is the manufacturer's stamp of approval."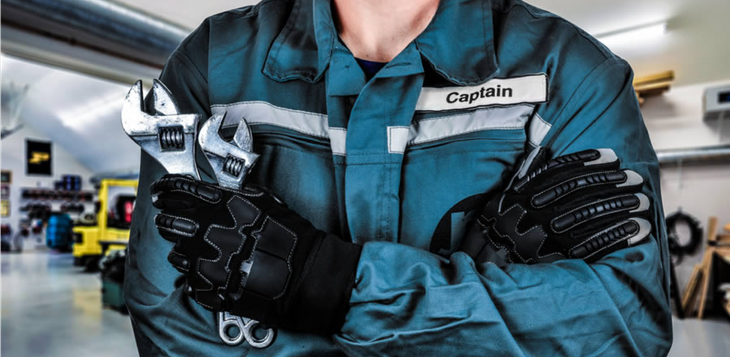 In order to preserve your car's warranty, all repair, service and maintenance work must be carried out by franchised dealer workshops.
Before we discuss this topic further, note that virtually every vehicle is sold from new with a warranty that allows its owner to claim against the vehicle's manufacturer for failures or malfunctions that occur (during normal, general use) within a certain period or mileage limit (if something breaks unexpectedly, the dealer's workshop must repair it at no cost). The warranties only remain valid if vehicles are serviced or repaired by franchised dealers (those officially authorised to sell/maintain a brand's products) to prescribed specifications at preset time/mileage intervals.
Most manufacturers offer general warranties (that cover every aspect of the car, usually bar its tyres and sometimes friction material that can wear down prematurely due to hard use, such as brake pads and clutch components. However, some stipulate warranties for the body and paintwork separately (usually limited by a time period) and some, but not many, distinguish between plans that cover general failures and mechanical ones.
Here's an example. Hyundai was the first manufacturer in South Africa to offer a warranty as long as 7 years or 200 000 km, which of course appeals to many customers. But does it actually cover everything you expect? Well, Hyundai says that, in the engine, items such as the timing chain, cylinder block, head gasket, cylinder head and crankcase, to name a few, are covered. The turbocharger, water pump, flywheel and engine mountings also fall under the warranty, while the pressure plate and the torque converter are also covered in the manual and automatic gearboxes.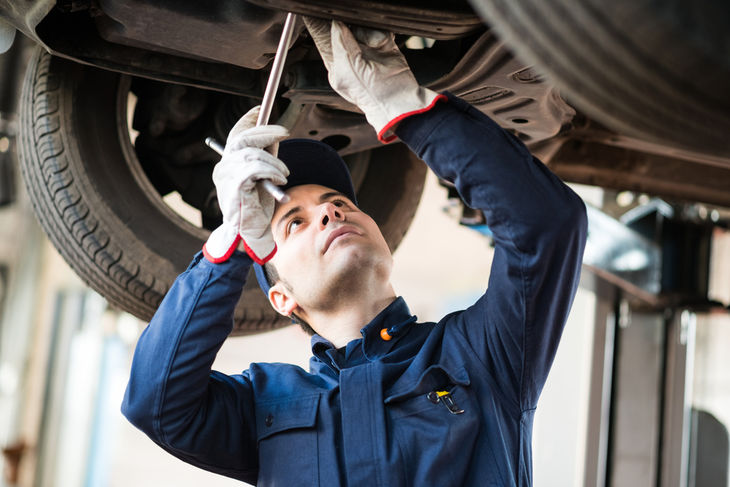 Warranties cover you against mechanical failures within a preset mileage/time period, unless they occur as a result of abuse.
Several other components in the transmission are also covered by the warranty, including the transfer case, universal joint, prop shaft, axle shafts, constant velocity joints and front and rear differentials. Front and rear hub bearings are also on the list of parts that enjoy the 7-year warranty cover.
However, steering components including the steering pump, suspension parts, all braking components, the exhaust system and electrical parts such as alternators and starter motors are covered by the general 5-year/150 000 km warranty, as is any other component of the car that could break or malfunction during the period. In other words, the last 2 years or 50 000 km of Hyundai's big offer covers "major" mechanical failures only.
Lastly, note that warranties do not cover normal wear and tear, environmental damage (such as dents, dings, stone chips to the paintwork and cracked windscreens), damage due to natural disasters or hail, fire, damages that occur due to negligence, accidents or collisions.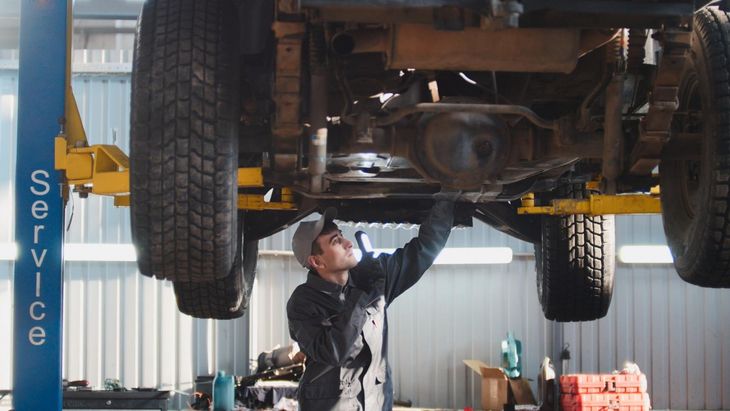 Understanding the difference between minor and major services will take the stress out of budgeting for future vehicle maintenance.
What is a service plan?
A service plan covers all the costs involved with the regular servicing of your car as stipulated by the manufacturer. As Grobler explains: "A service plan pays for your car's services – the labour and standard parts." In other words, it covers the cost of all services done either annually or at a certain mileage for a particular period (the length of the plans depend on respective manufacturers and, often, the price class of the vehicle).
MotorHappy states that a common misperception is that a service plan is completely comprehensive. "If there is a 'clink' or a 'tuk-tuk-tuk' coming from your car, chances are that it's not included in your service plan… if it occurs once the vehicle's (previously explained) warranty has already expired, then you will have to pay the bill for repairing the problem out of your own back pocket."
The items that need to be replaced at the time of servicing has been determined by your manufacturer in order to keep your car running optimally. It includes items such as spark plugs, air filters, oil etc. Bear in mind that some things, such as brake pads, V-belts, brake linings etc are excluded from a service plan. According to Dealer Relations Manager at Motorite, Warren Fryer, items generally not covered by a service plan include:
Internal and external trim, bodywork and paint due to normal wear and tear.
All glass, tyres, wheels, wheel alignment, accessories, electrical wiring components.
Additional maintenance that may be required as a result of the vehicle being operated in severe or unusual conditions.
Additional maintenance that may be required as a result of:

Accident, damage, abuse or misuse or consequential damage as a result of such an action.
Failure to use the vehicle in accordance with the instruction contained within the vehicle service book.
Failure to ensure that the vehicle is properly, regularly and punctually serviced in accordance with the instruction and recommendation specified by the manufacturer.
In conclusion, remember that the key to keeping a service plan valid is the same as for a warranty: an approved dealer must work on your car and parts must be manufacturer-approved. If you do not adhere to these obligations, the manufacturer will void the service plan and the warranty.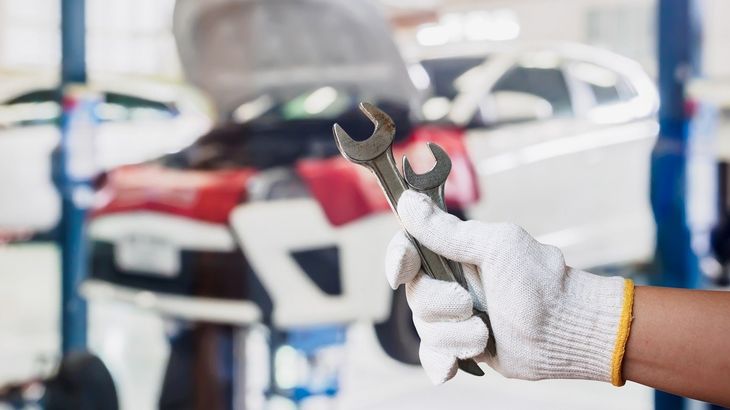 Want to make sure your vehicle will be simple to sell on one day? Uphold a comprehensive service record and ensure scheduled maintenance is carried out to the letter.
What is a maintenance plan?
This is far more comprehensive than a service plan. It covers the labour and parts costs of servicing a vehicle, yes, but also the replacement of items damaged or worn out through wear and tear. Such things include brake pads, wiper blades, globes and fuses etc. It also covers such mechanical items such as the exhaust system, the engine, the clutch, gearbox and electrical components, but not tyres, alignment or windscreens.
Many luxury vehicles come standard with 4- to 6-year maintenance plans, but if you're thinking about buying such a car second-hand, always check whether your prospective purchase's plan is still valid (and for how long it will remain so), because that cost is built into the vehicle's retail price.
Many manufacturers also provide the option to upgrade a service plan to a maintenance plan – at extra cost. But do you really need it? Well, it depends on how long you intend to keep the car and "its initial cost – an expensive car will have more expensive parts, and a maintenance plan is a good bet in that scenario," says Grobler. "Most cars have their really big service at 90 000 km – that's when things start to fail. If you're planning on selling your car before it hits the 90 000-km mark, you probably won't need a maintenance plan."
Fryer, on the other hand, suggests: "If a vehicle already has an underlying warranty and service plan, and your budget allows, you may want to consider upgrading to a maintenance plan, which ensures that most expenses in terms of mechanical breakage, service costs and wear and tear costs would be covered within the duration of the plan." As ever, upgrade costs are based on duration/mileage and usually charged in lump sums.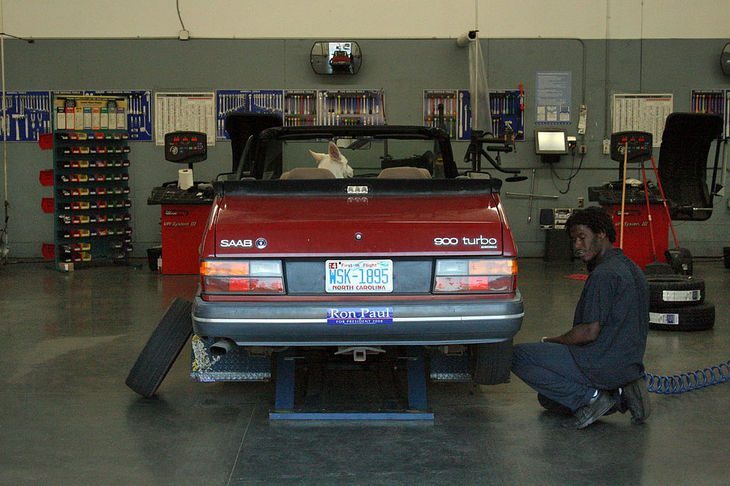 Buying/maintaining an older car does not need to be financial roulette, provided you take steps to contend with potential major breakdowns.
What is an extended warranty?
Not all of us can afford to buy a new or nearly new vehicle, but if your budget limits you to buying a car with a warranty that is about to expire, that does not necessarily mean you'll have to start worrying about costly mechanical failures the moment the plan is no longer valid. You could keep some money apart for vehicular eventualities, but some manufacturers and financial institutions allow you to extend your vehicle's warranty, service or maintenance plans. Much like purchasing insurance products, the extent of the bolt-on coverage depends on how much you're willing to spend.
The most general type of extended warranty is designed to kick in seamlessly once the manufacturer warranty has expired. It covers unexpected electrical and mechanical failures, but not service and maintenance work. Think of it this way: this is the kind of warranty that you want if you want to purchase cover against really-expensive-to-fix problems such as engine/gearbox failure (especially applicable to those buying older luxury cars). Bear in mind that there can be limitations (based on the car's model, age, mileage, service and maintenance history) so, as ever, do your homework.
What if you think that your car's existing warranty is insufficient? This is where a top-up/warranty gap cover comes in handy. It covers claims for things that do not fall under the standard warranty. Think of it as Gap-Cover in the medical-aid industry. MFC, a division of Nedbank, describes it as such: "Covers the gap between your major warranty claim amount, and the amount listed in "Claim Limits" section of your underlying Policy."